Links
Favorite Links
The following is a list useful links that I have compiled. If you wish to be added to this list, please send me an e-mail.
Parramore Kids Zone (PKZ)
Parramore Kidz Zone (PKZ) is modeled after the well-known Harlem Children's Zone in New York City. PKZ aims to lower teenage pregnancy, juvenile crime and child abuse rates among children in this neighborhood, and also improve their school performance. How will PKZ do this? By investing in things that make a difference in children's lives - such as quality early childhood education, after school programs, programs that build family economic success, youth development programs for teenagers, access to health care, mentoring, and more. PKZ will make Parramore a GREAT places for kids. for more info click here
City Teenz of Orlando Florida
CityTeenz is a program designed to enhance the overall well-being of Orlando's youth, enrolling them in such programs as tutoring, mentoring, sports, after-school activities, health initiative, specialty camps, and summer programs.

CityTeenz range from ages 12-19, living primarily in the Parramore area, which is designated by the boundaries of Gore St., West Colonial, Orange Blossom Trail and I-4.
The International Association of Jazz Education Culture. Roots. Ethnicity. All are important to understanding who we are and how we can build upon what we have inherited. This idea extends to every facet of our lives, from music and the arts, to physics, to medicine, to social relationships. Jazz, America's indigenous art form, has a special place in American culture as both a mirror of American society and a critical influence on American history. The question to ask is: do American students know or appreciate the unique culture they are inheriting?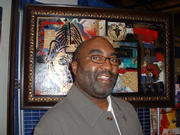 Search Engines
You know us as the Internet's original search engine.
One of the most visited hubs on the Internet, reaching one out of every two Web users.
With over half a million sites, divided into more than 25,000 categories, Yahoo! is both browseable and searchable.
GO Network is a new brand that brings together the very best of the Internet in one, easy-to-use place.
Have Fun!